Reality
The Biggest Loser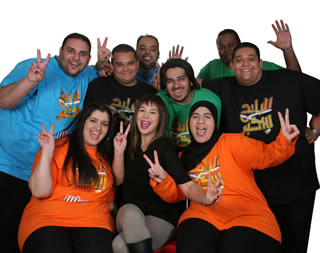 | | |
| --- | --- |
| Title | Al Rabeh Al Akbar |
| Genre | Reality - Edutainment |
| Client | MBC |
| Duration | 60 minutes / 25 min |
| Broadcast | Prime / Access |
| Seasons | 4 |
Al Rabeh Al Akbar (2005–09), an Arabic adaptation of Reveille Productions' reality show The Biggest Loser, was one of the region's biggest successes to date. It ran for four consecutive seasons on MBC, the leading Arab TV network.
As in the original production, the show gathered overweight men and women from all over the Arab world and challenged them to lose weight through a healthy diet and exercise. Highly attuned to Arab and Muslim cultural sensitivities about mixing the sexes, self-image, and public body display, IPROD led the adaptation of the original format, which included adding 55 daily episodes per season.
Al Rabeh Al Akbar was an instant success upon launching on MBC and earned double-digit ratings for the duration of its run, including particularly high ratings among 15 to 24-year-olds. It became one of MBC's hit programs by all standards.