Reality
Y A QUE LA VERITE QUI COMPTE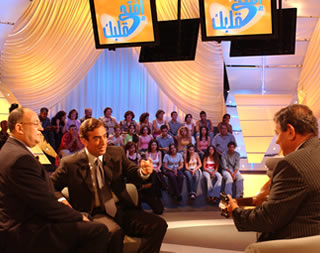 | | |
| --- | --- |
| Title | Iftah Albak |
| Genre | Reality - Social |
| Client | LBCI & LBCsat |
| Duration | 60 minutes |
| Broadcast | Prime |
| Seasons | 3 |
In Arabic, iftah albak literally means "open your heart." Our adaptation of TF1's smash hit Y A Que La Verité Qui Compte, originally a Magnolia format, became an emotional television sensation that shook the hearts of viewers all over the Arab world.
Iftah Albak (2004–05) invited courageous people to speak from the heart, declare their love, and ask each other for forgiveness, all on television, in a region that often discourages the display of private matters in public.
Produced for LBCI, one of the region's most prominent broadcasters, Iftah Albak exposed riveting stories in a format never before seen by Arab audiences.